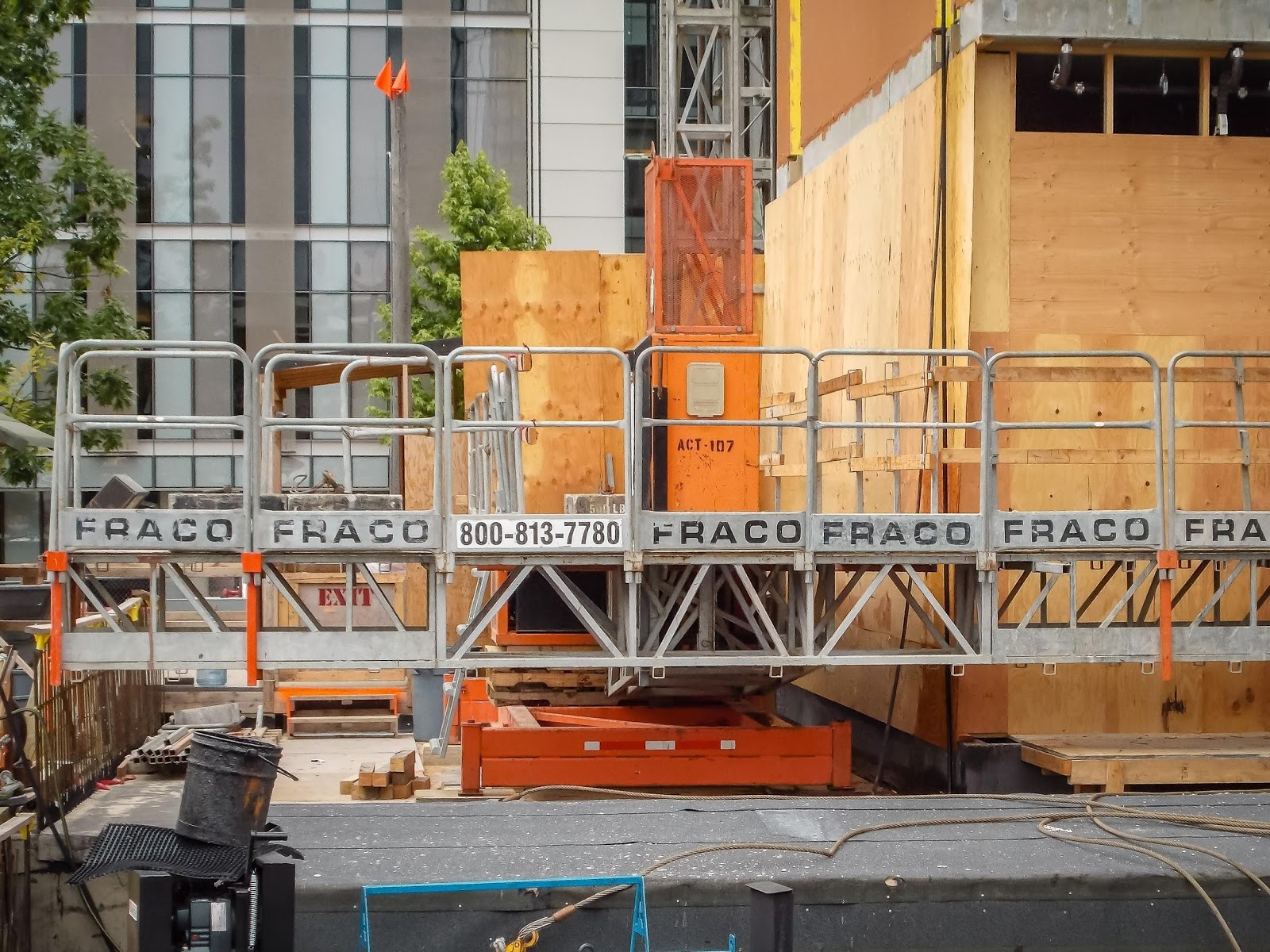 A construction project's efficiency and safety hinges on the type of scaffold you have. If you don't have access to high-quality scaffold that's appropriate for your project, it's time to find a reputable scaffold rental company. Of course, not every scaffold renter is created equally, and those doing the renting should enter the process knowing the following things about what to do (and what not to do): 
The Do's
DO… Have Trained and Certified Scaffold Technicians do the E/D
According to OSHA, about 2.3 million construction workers, or 65 percent of the construction industry, work on scaffolds. Seventy-two percent of workers injured in scaffold accidents attributed the accident either to the planking or support giving way, or to the employee slipping or being struck by a falling object. Using a Fraco hydraulic mast climber scaffold can reduce work-site injuries and deaths. But even the highest-quality scaffold is only effective if it's properly installed. Erecting and dismantling scaffold should be handled by a technician that is trained and certified to do it correctly.
DO… Get the Right Model and Weight Capacity
Not all scaffold is created equally. Make sure you work with an expert in the early stages of the scaffold rental process to ensure you end up with scaffold that is strong enough and can support the necessary weight to complete your project safely.
DO… Keep Configuration in Mind
The type and amount of scaffold equipment you will need to rent depends entirely on the project. Keep your layout in mind as you shop, especially when it comes to building the scaffold around corners and returns.
DO… Undertake Proper Inspections
Once the scaffold has been built, make sure it undergoes all the proper inspections to guarantee its safety. Not doing so is not only unsafe but also illegal.
The Don'ts
DON'T… Overestimate the Importance of Climbing Speed
Some scaffold rental companies brag about climbing speed, which can have renters dreaming big about the speed of a project. Keep in mind that even slower-climbing models are going to increase the project's productivity by leaps and bounds.
DON'T… Rent from Dealers without the Correct Insurance
Renting any sort of construction equipment from an uninsured dealer is a huge no-no. It's dangerous, and it could leave you on the hook for what could amount to very large lawsuits with the potential to bankrupt you and your business.
DON'T… Allow Tie Backs on Certain Types of Projects
While tiebacks are essential for ensuring the stability of certain scaffold types, you should not allow them on wood or metal stud buildings without special engineering.
DON'T… Skimp on Your Investment
Every project manager would love to get through a project having spent as little money as possible, but scaffold equipment is not a place to skimp. Buy exactly what you need for the project to be completed quickly but safely. As they say, you get what you pay for.
Work with a Scaffold Rental Expert
If you have any questions about your own scaffold rental needs, whether it's simple scaffold equipment or something larger like a Fraco 20K lift, we are happy to be of service here at Sun Scaffold. As long as you rent equipment from renters that do (and don't do) the aforementioned things, you'll get through your construction and restoration projects safely and efficiently.