Who We Are
20 Years of Experience Improving safety and efficiency
Sun Scaffold has been providing full-service scaffold systems to contractors for over two decades. We have completed hundreds of commercial, industrial, and custom projects across the West Coast. Over the years, we've grown into an industry leader known for providing safe, productive, and efficient elevated workspaces. Our highly-skilled teams of technicians work tirelessly to engineer, install, maintain, and dismantle our systems while offering onsite training, so your project is seamless.
Do you have a scaffold problem or are you looking for a better solution?
Let our professional and knowledgeable team help you complete your construction projects faster and safer with our Hydraulic Mast Climbing Scaffolds. Contact us today.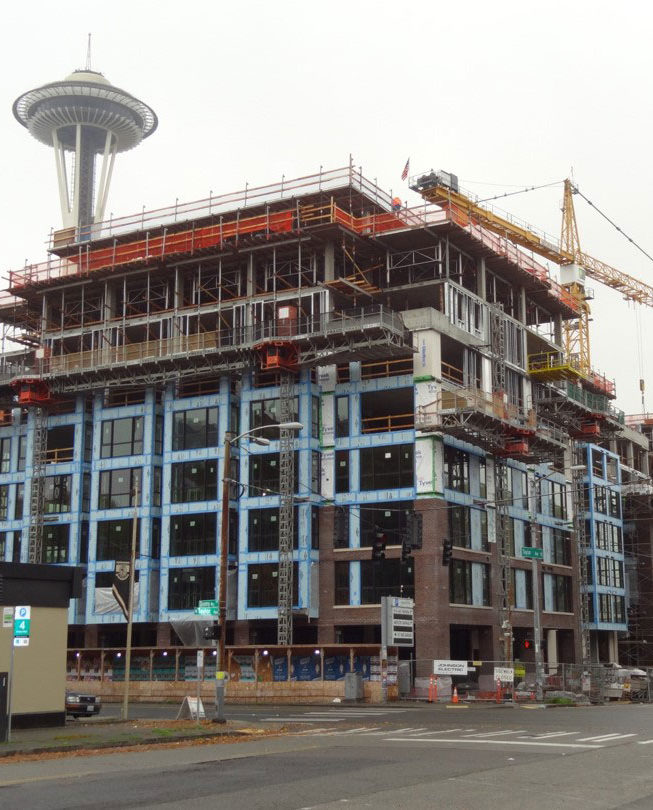 Our Story
FROM CONVENTIONAL TO HYDRAULIC
Sometimes beautiful things happen by necessity. After decades in the masonry business, the founders of Sun Scaffold had learned a few things. One of these lessons was that masons are most productive when they lay brick between shoulder and waist level. However, conventional scaffold only allows crews to hit peak productivity about a third of the time. Additionally, above a certain height, conventional scaffold installation becomes labor prohibitive.
We needed to find a solution to these conventional scaffolding challenges, not only to improve output but also to send our crews home with fewer aches and pains.
In the 1990s, Sun Scaffold's forward-thinking predecessor devised an answer: invest in the first generation of self-climbing scaffold systems. A few years later, we purchased our first FRACO hydraulic mast climbing platforms. This was a turning point in our company's history.
Following our investment, we partnered with FRACO, one of the largest manufacturers of hydraulic mast climbing scaffold in the world and began sharing the systems with our general contractors and subcontractors. They noticed how these machines dramatically increased productivity and safety—and so did our competitors. In fact, our equipment was being rented for projects that we weren't contracted on.
Before long, we were marketing the scaffolding on its own, and a new company was born.  Today, we are a leading provider of hydraulic scaffolding solutions on the West Coast.
The difference
WE MAKE SAFETY EFFICIENT
As a whole, the construction industry continues to strive to find new ways to do things even safer than before.  Sometimes, these necessary safety precautions result in reduced productivity. With FRACO, the safer way is also the faster way.
Sun Scaffold has been awarded the official FRACO dealership for Oregon, Washington, California, Idaho and beyond because we service ambitious scaffold needs without sacrificing safety. We have a reputation for finding new solutions for projects that have been deemed "unscaffoldable." Our safety record is unmatched as it's our company policy to provide top quality service to our clients while doing what is necessary to prevent injury to everyone on site including all employees, operators, customers, and the public. We won't do something if there's not a safe way to do it, but with FRACO, there is almost always a safe way to go.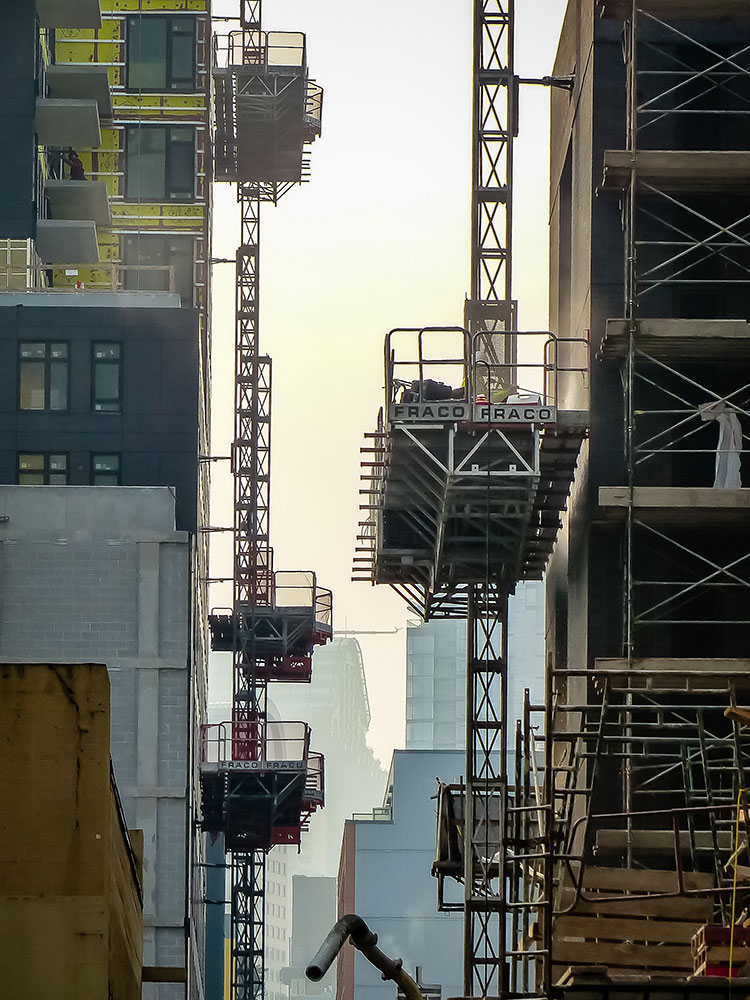 Your West Coast FRACO Dealer
Sun Scaffold & Supply is your local FRACO dealer for the western United States. For more information about FRACO's high-quality products, give us a call 1-800-813-7780 or visit our website.
We're The Best
Why Choose Us
We do things differently so you can keep your team safe while reducing labor costs and saving valuable time.
Safety is paramount on any job site. Our systems are built solid and feel stable inspiring confidence, not complacency.
We were the first hydraulic scaffold rental company in the Northwest. Now, we supply the entire west coast with the very best.
Increase productivity by 30% or more. Our systems enable larger work areas, quicker install, and ample storage for tools and materials.
The taller the job, the more we can help reduce labor. Our systems are faster to install and dismantle saving valuable resources.
Our systems articulate with the structure following contours and adjustments through each phase of construction.

How can we help?
ELEVATE EFFICIENCY AND SAFETY ACROSS THE BOARD