Rentals
We offer the best available. Our trusted and meticulously maintained equipment is ready to rent for your next project.
ACT8
---
Distinguished by its versatility, the ACT-8 is the best choice for general contractors. Its fully automated system allows for quick lifting and exact positioning at any height.
20K
---
Combining safety, sturdiness, and capacity, the FRSM-20K is ideal for masonry projects on mid- to large-size job sites. Its ratchet drive requires minimum maintenance while providing an increased load capacity.
8000
---
Best for smaller projects with lower speed requirements, the FRSM-8000 is the most economical unit. It's the original 'work horse' and can increase your productivity considerably over conventional scaffold.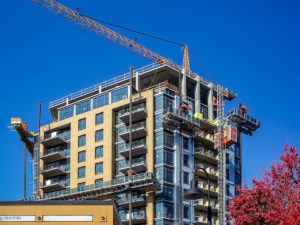 Accessories
---
We will guide you through the process of selecting the accessories that will deliver the best experience and performance possible for your particular situation.
Protection for:
Crane Monorail Overhead Protection
Installation & Dismantle
We are your one-stop shop for scaffold installation and dismantling services. We ensure your project is set up for success and then quickly and safely demobilized once the work is complete.
Installation
Experienced union certified technicians will make sure it's all set up properly including complete guardrails for fall protection and tiebacks for metal, wood, concrete or steel structures.
We pride ourselves on being able to get scaffolding rigged where others cannot. We will quickly get our equipment into position so you can start safely working with maximum efficiency.
Dismantle
Our attention to detail and commitment to safety is key when it comes time to dismantle. With our systems, remobilization happens in hours instead of days.
Critical picks can include an entire single mast, making the whole process of dismantling quick and easy. We will patch tiebacks and sweep the area so you wouldn't know we were ever there.
Maintenance
Equipment is only as good as the company who maintains it. We are unmatched, so you can rest easy knowing you're well taken care of.
Every piece of equipment we supply is meticulously refurbished from the ground up on a regular basis. The law mandates frequent inspections. In addition, we send dedicated on-site rental maintenance check professionals to ensure everything is up to spec at all times.
Training
At Sun Scaffold we not only provide the best, but we train the best too. We will be sure everyone is equipped with the knowledge and skills needed to safely complete the job.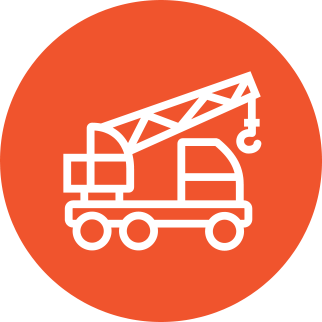 Installer Training
Our frequent workshops are available for first-time installers and re-certifications for previously trained installers, which are required every 5 years.
Next Installer certification workshop will be held in Carnation Washington on April 23rd thru the 26th- 2019.
Call or email for details:
(800) 813-7780
Info@sunscaffold.com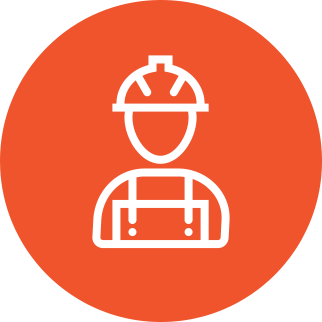 User & Operator Training
Level 1 Training is provided with every rental for up to 15 people per session. We go beyond OSHA regulations to be sure EVERY person using our FRACO equipment is certified to operate the scaffold.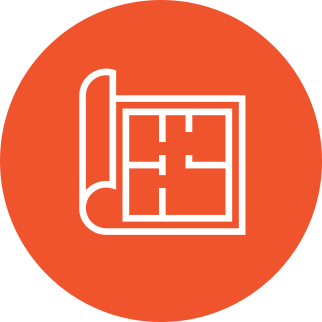 Advanced Training
With enough experience prior to (or through) our program, you can become a certified FRACO trainer for operators, installers, and mechanics.

Lunch & Learn
Join us for lunch and an informational presentation to learn about what our scaffold solutions can do for you. General management, architects, and engineering professionals are warmly welcome.

Operation Video Links
The below links demonstrate the operation of some of our equipment.
Custom Solutions
We've made a name for ourselves by providing innovative scaffolding solutions where others simply could not. Not sure it can be done? We can show you how.
Layout & Sequencing
Taking your production efficiency to new heights requires detailed planning. We can be sure you're being precise with equipment use and have an engineered layout that works for all your trades and subcontractors. The magic is in the details. Let us help.
Custom Engineering
Every job has its unique challenges. If you're thinking, "How the heck are we going to get up there?" We can help.
Sometimes there doesn't seem to be anywhere to set up. Perhaps there aren't ideal tie-in points or there are limitations on weight. We have the experience and the know how to not just make it work, but make it safe too.
Standard Configurations
There isn't always a need for additional engineering. With our standard configurations you can be up and ready to go quickly.
A single mast can cover 47 feet of horizontal deck, while a twin mast can cover 127 feet of decking. Let us know what you need and we will stack the deck in your favor with unrivaled safety and efficiency.

Ready to level up?
LET US 'STACK THE DECKS' IN YOUR FAVOR.