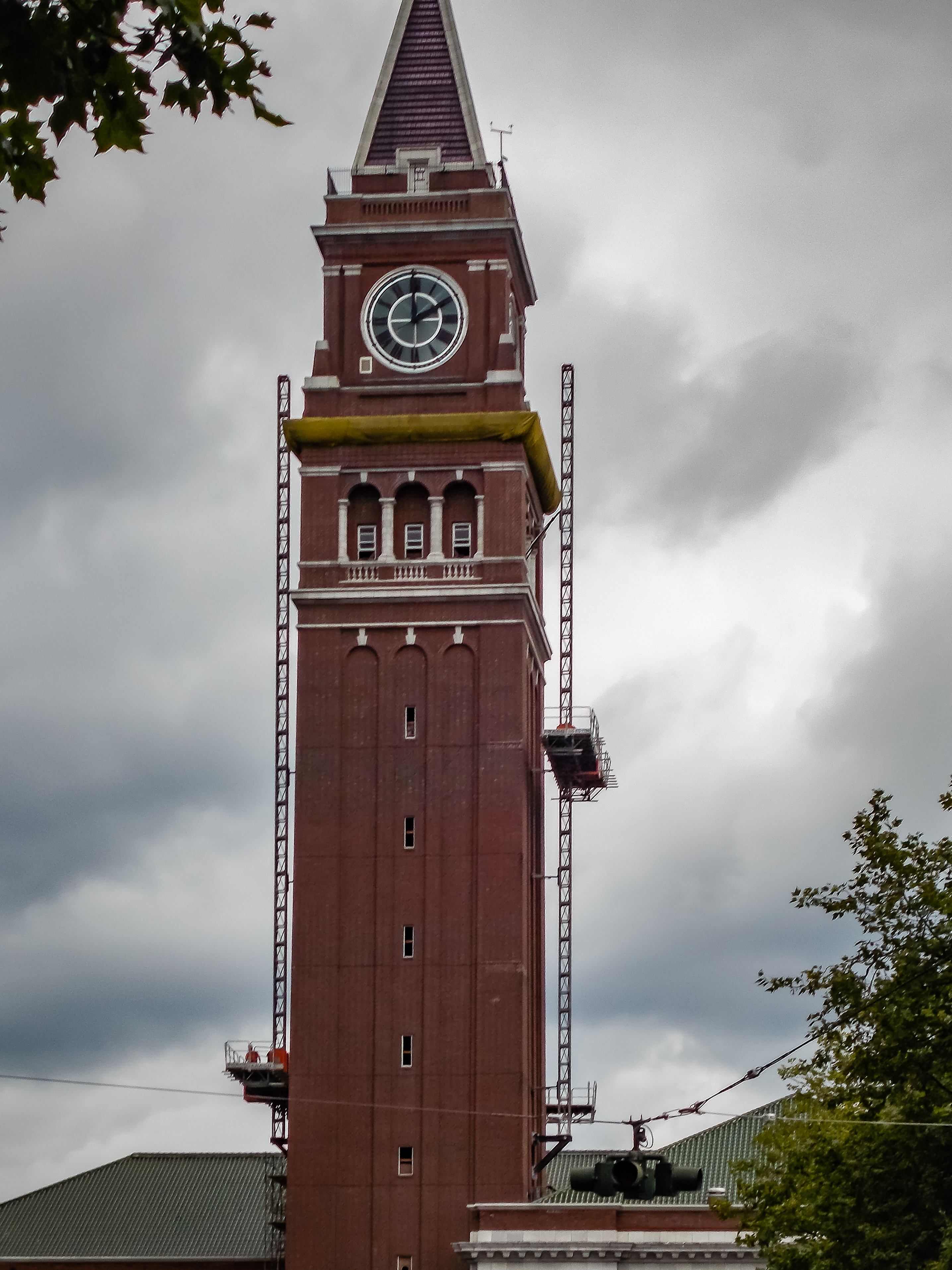 June 13, 2019

sunscaffold
At Sun Scaffold, everything we do is designed to help construction and restoration companies complete major projects safely and efficiently. While there are several products that allow us to do this, mast climber scaffolds are especially helpful for a number of reasons.
If you are considering renting mast climber scaffolds for a project, you can expect to reap the following benefits over the course of your project.
#1 Versatility: adapt to any job with the Fraco 20K.
One of the major benefits of using a mast climber scaffold is its versatility, especially as it pertains to multiple subcontractors using the equipment for various exterior façade installments. We rent several Fraco products that can adapt to any job. With products like the Fraco 20K, we feel confident that you will find several ways to make neat work of your project.
#2 Control: single elevation platforms keep jobs running on schedule.
One thing many of our clients mention as a benefit of mast climber scaffolds is the control subcontractors have using the single elevation platform. Big jobs that require these types of scaffolds often are dictated largely by schedule and sequence. These types of platforms make it very easy to adhere to that structure over the entire course of a big project.
#3 Efficiency: mast climber scaffolds allow for easy multitasking.
One of the advantages of these products is that they allow multiple aspects of a job to occur simultaneously. For example, the overhead protection accessory allows workers at the lower levels to facilitate exterior enclosure work. At the same time, workers higher up can do concrete or steel structure work. With these types of safety features, it allows for more people to do more work at once. That means completing a job more quickly.
#4 Profit: easy scaffold assembly to keep the job moving.
In a general sense, mast climbers require less labor to assemble and move the scaffold equipment. This helps cut down on idle time and keeps the project moving. The sooner one job is finished, the sooner the next one can start. Reduced labor and quicker work times absolutely should result in increased profitability. Time is money, after all, so more efficient jobs mean more money in the company coffers.
#5 Safety: protect your business with Fraco scaffold products.
The build quality of Fraco products is well-known in our industry. The nature of the products themselves ensures that those working on these massive projects can safely transport themselves and their building/restoration supplies. Those doing concrete work are working with significant weight, so having a scaffold in place that can accommodate that weight is critical. With products capable of carrying tremendous weights, Fraco mast climber scaffold equipment is among the safest in the industry.
Rent Mast Climber Scaffolding for Your Next Project
If you have any questions about the specific mast climber products we offer, please reach out. If you need an estimate for the Fraco lift rentals, give us a call! We can get you on your way toward a safer, more efficient project with mast climber scaffolds. Next time you rent scaffold equipment, consider Fraco mast climbers right here at Sun Scaffold.