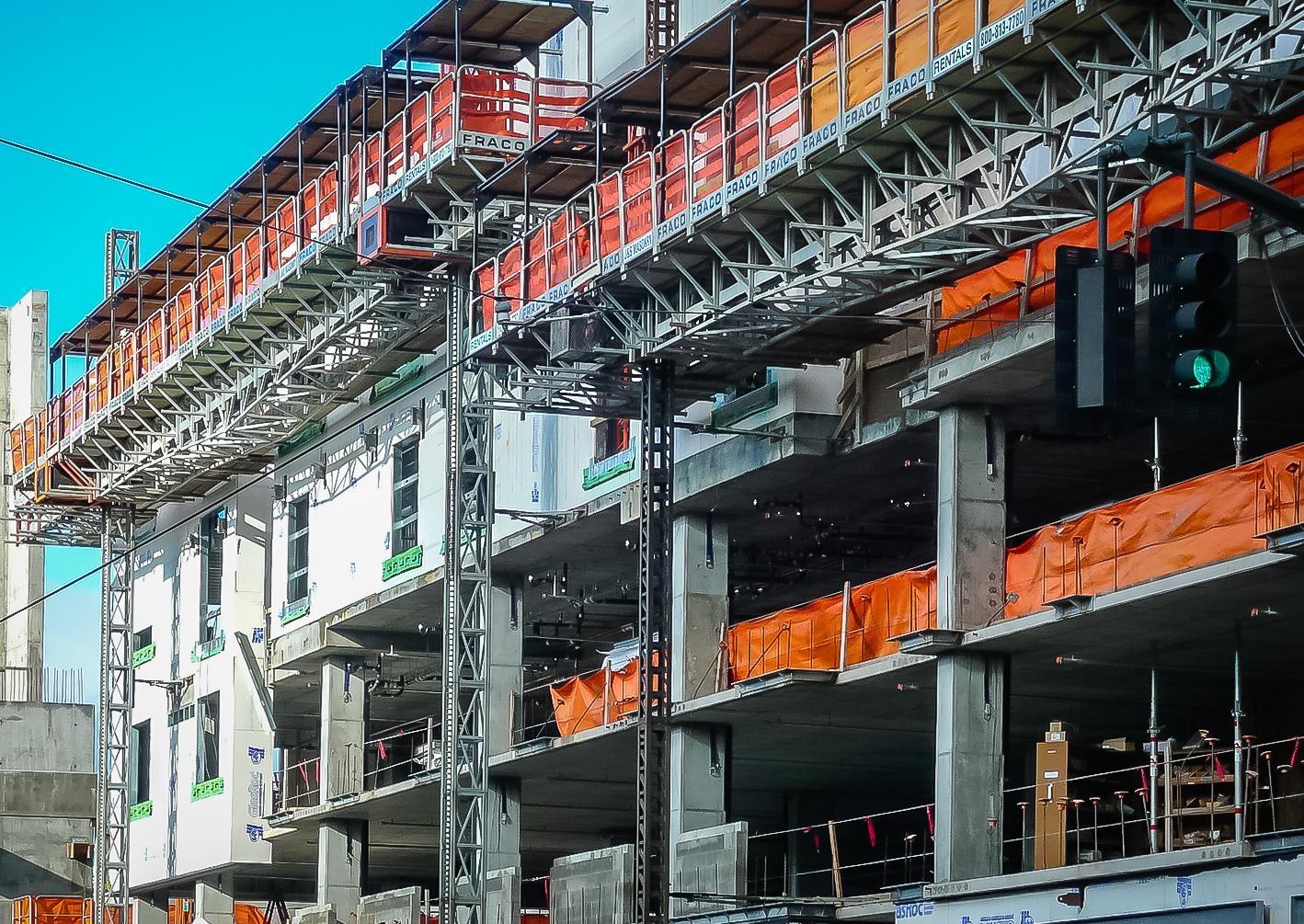 August 15, 2019

sunscaffold
Broadly speaking, scaffold accessories fulfill three key functions — sometimes separately, sometimes all at once. They ensure safety in what can be a dangerous environment. They make for simpler operation with fewer external tools (which, in turn, can mean less money spent on equipment rentals). And their versatility expands contractors' sense of what's possible when you're using them.
Types of Scaffold Accessories 
What follows is an overview of the scaffold accessories we offer. Have something in mind that you don't see listed here? Get in touch, and we'll find you the right tool for the job, so you get more done and get it done safely.
Overhead Protection
If you're adding to an existing structure, or simply building in stages, overhead protection is a must. It enables you to close off the facade and protect the area below before structures or topped out.
Monorail
Not every façade component can be installed safely, and even if it could, it'd be time-consuming and tedious. The monorail system helps by lifting up to 1,000 pounds of material by means of a chain hoist rigged to a beam dolly and weightlessly maneuvered into position down the length of the scaffold.
Crane
While a monorail is helpful, there are times when you need something a bit more robust. Select scaffolds rented by Sun Scaffold — the FRSM 8000, 20K, and ACT 8 — come equipped with a hydraulic crane accessory. Using a mast climber that is 100% tied into a structure in tandem with an FRU crane allows you to extend material access and handling by up to 2,500 pounds.
Bases
Bases ensure stability and a firm footing. Pedestal bases may be as small as four square feet, while freestanding bases may be as much as 240 square feet. Cantilevered and Knee brace bases can suspend a base above exiting properties or vaults. 
Ties
Ties are humble but important. Their job is to ensure that the scaffold can handle its weighted load without buckling. Some wall ties are pre-engineered by the manufacturer, but others are also available. Just remember that the ties won't let you exceed the recommended load of your scaffold.
Forward Extensions
Forward extension bridging is a great accessory to reach up to 12 feet of a corner return. This can save setting an extra motor unit. 
Why Sun Scaffold?
Sun Scaffold is trusted by contractors throughout Washington, Oregon, and California. For more than two decades, we've provided a full suite of services for commercial, industrial, and specialty applications in Seattle, Portland, Eugene, and beyond. Besides a wide range of scaffold options backed by a skilled team of technicians, we offer end-to-end solutions that encompass everything from lunch and learn consultations, training, maintenance, and custom configurations. Get a quote today and level up with Sun Scaffold!