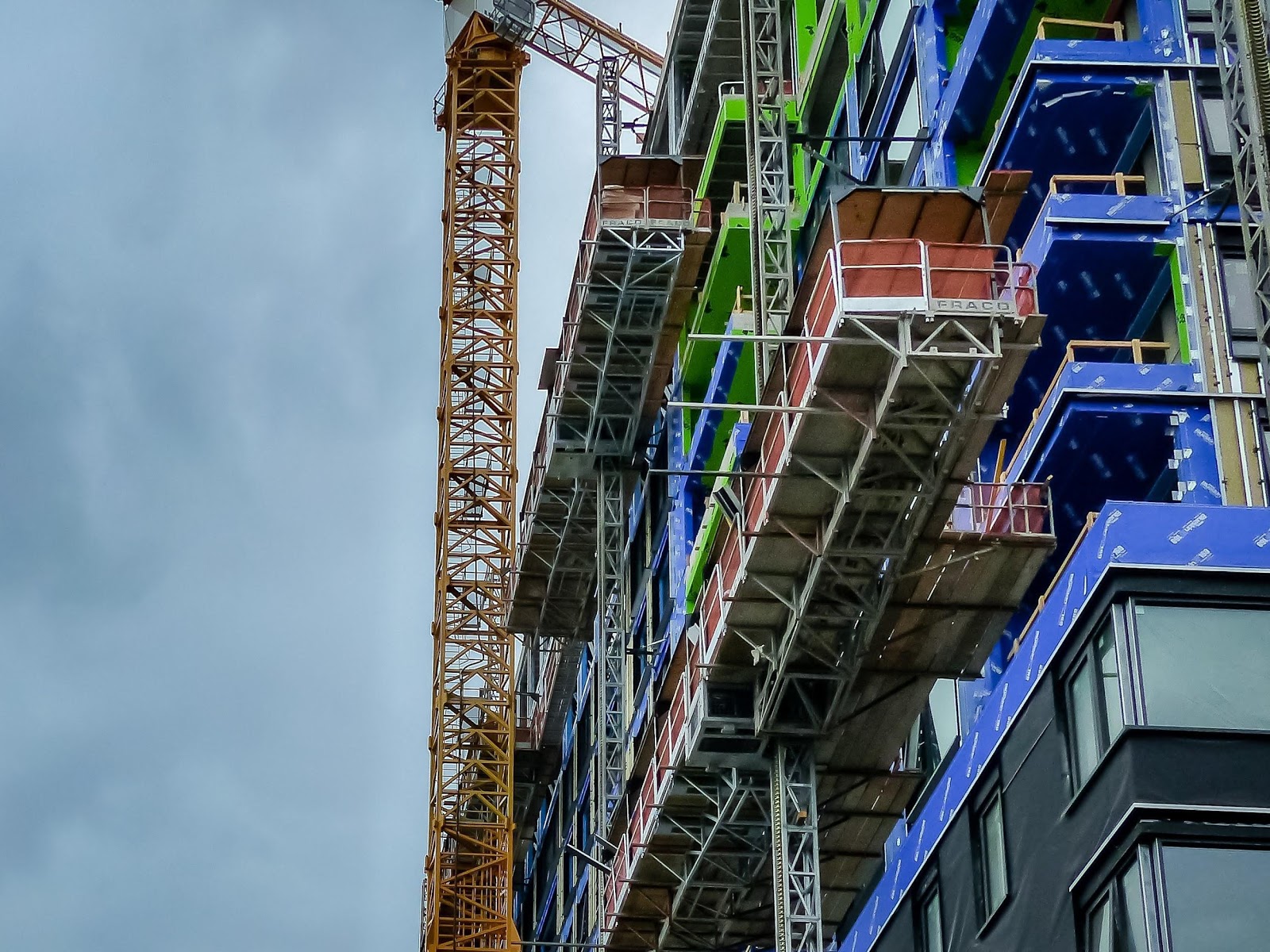 September 15, 2019

sunscaffold
In a perfect world, the weather would be nice enough every single workday for crews using scaffolds to complete their jobs with zero interruptions, but the truth is that all kinds of inclement weather put a kink in those plans fairly quickly. As with any construction job, work that involves scaffolds can sometimes be at the mercy of Mother Nature, and when that happens, it is good to know how to respond.
The Action Plan
Whether it's lightning, freezing temperatures, high winds, or flash flooding, every company should have an action plan in place to deal with inclement weather. This involves designating a person who is responsible for monitoring the weather, but it also entails communication between management and crew members so everyone knows what to do should bad weather conditions arise.
The following is a look at what an action plan might look like for a few of the most common types of inclement weather:
#1 Rain/Flash Flooding
Heavy rains and potential flash flooding can trap workers or block escape routes on scaffolds, and it also can sweep away equipment, making this a very dangerous enterprise for those using any scaffold rental equipment from Sun Scaffold or any other rental company. 
The best actions in case of heavy rainfall is to secure equipment as best as possible, remove all crew from all elevated equipment, and then gather at a predetermined area. Workers should not return to work until they have received the "all clear" signal from management.
#2 Lightning
The higher up workers are, the most at risk they are for electrocution and burns from lightning, to say nothing of the fires and falling debris that a lightning strike can cause.
As such, workers in lightning-prone areas should use a lightning detector if at all necessary. If not, remember the 30-30 rule: If you can count to 30 seconds or fewer between a crash of lightning and the roll of thunder, lightning is within six miles of your location and you should egress the scaffold and seek shelter immediately in a sturdy building or hardtop automobile.
#3 Severe Snowstorms
Blizzards can cause blinding conditions and slick scaffold equipment, to say nothing of the bone-chilling winds that, at a certain temperature, can put workers at risk of frostbite.
To deal with heavy snow, be aware as to what weather warnings have been issued, secure and protect all equipment, and then have crew carefully egress down from elevated areas. In short, sometimes the weather is too slick and too cold to even try to complete a job.
#4 High Winds
One of the scariest weather hazards is high winds, which can sweep workers off their feet, blow around dangerous debris, and even destroy sets.
If your crew is dealing with high winds, it is best to lower equipment to the lowest possible point or at least between two wall ties prior to egressing the equipment. Also be sure to tie down any loose materials as well. If instructed, employees should seek refuge from the winds at a predetermined area.
If you are using scaffold in Seattle, Washington or Portland, Oregon, there is a good chance that you will find yourself dealing with one or more of these inclement weather conditions over the course of the year. Knowing what to do in case these happen is the best way to combat them, and of course renting high-quality scaffolds from Sun Scaffold is one extra safety measure to take to ensure your crew is protected through all weather.