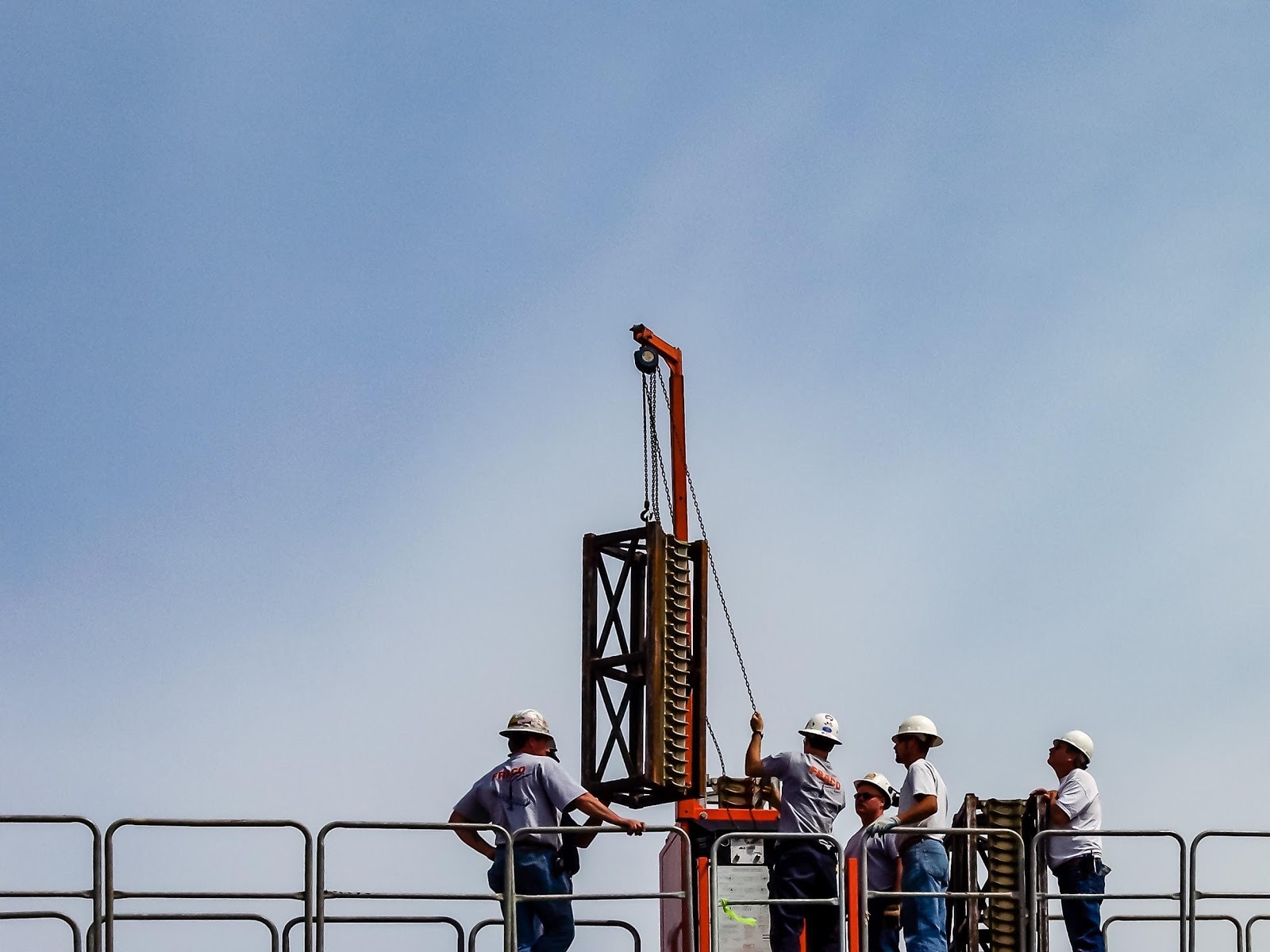 March 15, 2019

sunscaffold
When it comes to erecting and dismantling scaffold, you should leave it to the pros. Only trained professionals are truly qualified to create a safe scaffold capable of holding up to continued use and withstanding punishing elements. In fact, we don't let anyone go near our multi-access hydraulic mast-climbing scaffold without a minimum 4-hour user/operator training. If you're working with us on a project or renting hydraulic scaffold from us, it's a good idea to take one of our scaffold training sessions. And if you're just looking to upskill your own team, we offer scaffold training for other companies too. Everybody who completes training with Sun Scaffold leaves equipped with the knowledge and skills required to safely erect, dismantle, operate, and maintain hydraulic scaffold. 
Here are some of the training sessions that Sun Scaffold offers:
Installer Scaffold Training
For those considering certification as a Fraco installer, a Level 1 User operator certification is required. Of course, no training class or workshop can replace hands-on experience, but this training gives you or your team a solid foundation. Although some experience prior to entering a level 2 Installer certification workshop is helpful, it is not required. Our workshops can accommodate first-time installers and re-certifications for previously-trained installers, which is required every five years. We hold installer training annually, and the next installer certification workshop will be held during the week of April 22 through April 26 of this year. This workshop has a limited capacity due to its intense classroom and hands-on training requirements. We recommend registering as early as possible.
Call (800) 813-7780 or email info@sunscaffold for more details.
User & Operator Scaffold Training
Any respectable scaffold training session will begin with OSHA laws and regulations to ensure that scaffold users are following the safety guidelines set in place by the government decades ago. Our Level 1 Training comes with every scaffold rental and is available for up to 15 people per session. These training experiences go beyond OSHA regulations, ensuring that everyone working with our FRACO equipment is properly certified to operate and use hydraulic scaffold.
Advanced Scaffold Training
Some of us have enough experience and prior scaffold training—either through Sun Scaffold or other training services—where more advanced training may become a viable option. We offer scaffold training that can certify you as an official FRACO trainer—namely as a Level 1 user/operator trainer, Level 2 installer trainer, or certified Fraco mechanic. This is a great career advancement opportunity.
Lunch & Learn
If you are uncertain about what Sun Scaffold can do for you, we provide occasional "Lunch & Learn" events to help give interested parties more information about our scaffold services. Upon approval, we provide lunch for general management, architects, or engineering professionals interested in learning more about how Sun Scaffold works.
Operation Video Links
We also offer a few video links that show how some of our equipment works. Check out the following links:
If you have any questions about our scaffold training sessions or are interested in learning more about our hydraulic scaffold services, contact us today.